ABOUT US
Cogniter opened for business in February of 2003 with only 10 employees. They saw the need for IT outsourcing services but also realized that there was a huge problem; communication. To close this vital gap, they decided to integrate a business model using experts in each specialized field to resolve this issue. Today, Cogniter is one of the leaders in overseas outsourcing and has a staff of over 300 professional and innovative marketing and support agents. Our goal is to ensure that we meet your objectives and give you offshore pricing with a convenient local office. All of our offshore developers have a master's degree, along with the requirement of five years of experience in various fields. Our 'Geeks' are the most cost effective solution for your business.
Outsourcing has become the way of the future. For many companies, saving money through cost effective solutions are imperative to a business's growth and success. Along with various other challenges, one major factor is paying an expensive IT employee when you may not need them all the time. Think of it this way, with Cogniter you can hire a Developer at a fraction of the cost you are paying an employee and only utilize the developer as you need them. We have experts in all fields, whether you need a developer, internet marketing expert or SEO team member we have the sources your business can use at hourly rates you can't afford to miss out on.

Remember if you want Offshore Prices with a convenient and local Fort Worth office. Cogniter is the solution for your company!

Offshore Prices with a local office in Fort Worth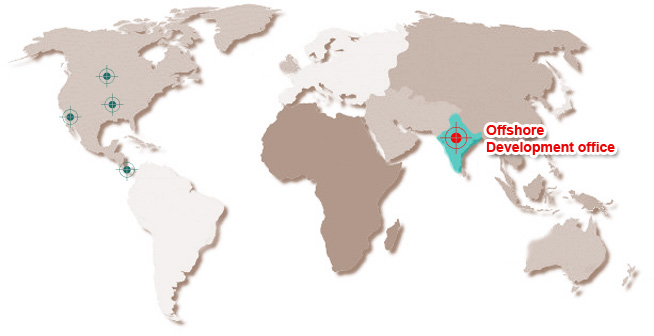 Offshore Development Office

Local Offices